We teach skills that save lives.
'Austere Medicine' is the practice of medicine in resource-constrained environments – whether it be the wilderness, developing countries or after disasters.
Austere & Emergency Medicine International is an organization devoted to ensuring access to high quality, medical, paramedical and first aid education.
All of our programmes meet the latest Consensus on Science and Treatment Recommendations from the International Liaison Committee on Resuscitation (ILCOR) and the current Cardiopulmonary Resuscitation (CPR) and Emergency Cardiovascular Care (ECC) guidelines.
Our courses are delivered globally by authorised instructors and training centres, and attended by learners from an ever growing range of cultures, backgrounds and industries.
Instructor Intake -
Wilderness/Austere Medicine
If you're looking to teach wilderness or austere medicine, we're looking for you!
All of our instructors have demonstrable experience in one or more wilderness or austere environments, and real patient care experience – be it in clinical or less traditional environments. We are running two instructor training programs this year, one in Wyoming, US and the other in KL, Malaysia.
Africa
Dates: 14-21 January
Location: Kipipiri Camp, Kenya
Host: Kipipiri Camp

North America
Dates: 24-31 March
Location: Pinedale, Wyoming
Host: AEMED

Asia
Dates: 2-9 June
Location: Sarawak, Malaysia
Host: X3SI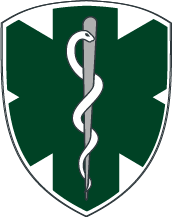 Global Experience.
Local Expertise.
Whilst we value our curriculum as being on par with global leaders, there is one area in which we feel we excel.
Our curriculum and equally importantly our prices are not centred around one geography or culture.
We are commited to delivering world-class, culturally relevant, economically accessible programs, no matter where you are.
Medical knowledge is for all, not just those who can afford it.